Peace of Mind is one of the best accessories you can have with your new vehicle. All of our inventory is professionally serviced and inspected prior to being listed for sale.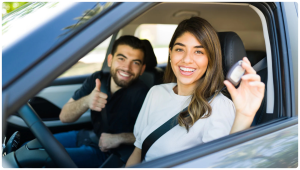 However, as with any vehicle, no one can foresee issues that may arise in the future.
A vehicle warranty otherwise known as a service contract can help protect you from the expensive cost of repairs. Cars of Kentucky includes a 90 Day Powertrain Warranty on most vehicles sold at no additional cost to you! (Restrictions and eligibility requirements may apply.)
While all vehicles are sold "AS IS," we still want our customers to be protected from issues that could occur after purchase.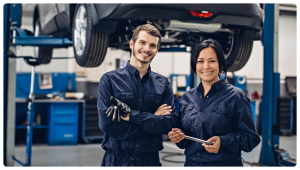 We work closely with leading Warranty Industry Professionals to ensure our customers are in great hands.  If an issue arises, we recommend getting the vehicle to a trusted mechanic. Vehicles do not need to come back to the dealership to be serviced. Once an issue is identified, your mechanic can call and file a warranty claim and the warranty provider handles the rest. It's that easy!
If you're looking for additional warranty options, any of our friendly team members will be happy to help! Together, we can explore a variety of coverage options and service periods for long term coverage. In most situations, you can even build a extended warranty into your vehicle financing, so you have no upfront costs.
Already have a warranty?
If you have any questions or concerns prior to filing a warranty claim, please do not hesitate to Contact Us. – During the sale process, we include all warranty information in your sales packet so you can easily review coverage information.
Need to file a claim? Follow these simple steps:
Drive or have your vehicle towed to a mechanic of your choice.
Non-Specialty Repair Centers are preferred (i.e. local mechanic) instead of Dealership Service Centers.
Once the issue is identified, your mechanic can call and file a claim with the appropriate warranty provider.
For ASC Warranty Claims –  1-800-264-5090
For ProGuard Warranty Claims –  1-877-474-9462
For Original Warranty Claims – Please visit the vehicle manufacturer's nearest service provider.