Buying Your Dream Car: Tips for a First-Time Buyer
Posted Thursday, Jul 27, 2023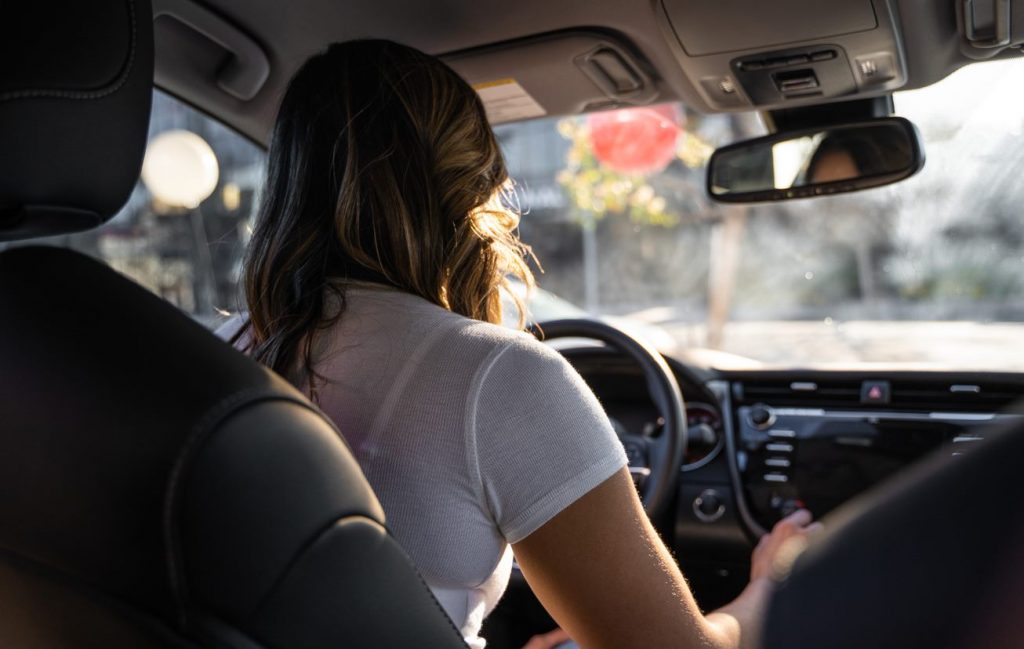 You must consider so many things when you buy a car for the first time. A first-time buyer must consider the pricing, make and models, the features, and whether they want a brand new or a used model.
It can be confusing, but it doesn't need to be impossible. Because on the other end awaits your dream car, one that you have been meaning to drive for quite a while. You shouldn't be discouraged from buying a car simply because searching and financing are exhausting.
All you need is some tips to help you along the way and make the process more comfortable. The following sections let you in on all the secrets you need to make that first purchase an ideal one and one you won't regret for the years to come.
1.     The Budget
We've all experienced falling in love with a car model and connecting with it strongly till we come across the price tag. It is a common occurrence for a first-time buyer. Often, these buyers are dealing with financial constraints and non-existent credit that may make financing a car difficult.
Budget is one of the most crucial considerations when purchasing an automobile because of this. It is not just to give you an idea of the kinds of models you should be looking at but also to keep you on track while the dealer shows you countless options.
Avoid getting swept away by the glitter of the dealership. All that glitters is not your dream car! Remember why you visited the dealership in the first place, and always keep that budget at the forefront of your mind, reminding yourself of your constraints each time your mind wavers.
2.     The Model
What comes to mind when you think of your dream car? Can you put your finger on a make or model that is an ideal choice? Are there any features you aren't willing to compromise on when buying a car? Make a mental note and bring it up with the dealer.
The dealer is not going to understand your personal preferences until you let them know what you want. Help them understand the ideal make and model for you, or give them some information about your requirements and the features you would prefer your car to have.
This includes wanting a car that can support a family of four or one that is well-equipped to drive over certain terrains. It can include certain safety features or speaker installations that other models might not have. This can narrow down the list.
3.     New or Used?
Are you looking for a new or a used model? You need to figure out your goals to decide between new and used cars. Are you willing to buy a car that is going to be expensive today and in the long run? You can invest in a new car only if you have the finances to support it.
However, a used car is a much better option for a first-time buyer. Since it is your first time, you may decide you don't like the car that much once a few months have passed. Parting with a used car is much easier than parting with a new one. This is because, with a new car, you have to pay most of the depreciation when you take it off the market.
A used car also allows you to explore many more options on a limited budget. It gets you the variety you need without asking you for more investment. Moreover, you get all the features and even the specific model you desire on a lower budget.
4.     Financing
One of the biggest difficulties people face when buying a car is financing. You don't just have to think of the down payment. You must also figure out an installment plan in the long term that allows you to pay for the value of the car over the next few years.
Remember to invest in the down payment as much as you can, as a bigger down payment often means lower interest rates in the long run. Additionally, figure out a long-term plan that works for you. If you are unable to find good financing options, consider a buy here, pay here dealership!
The car will cost you a lot more than the interest rate in the long term. You must consider fuel costs when calculating your future expenses.
5.     The Test Drive (and Other Checks)
The test drive is the most important part of the process. You can't take home a vehicle without ensuring it drives properly, especially when it is a used car. This includes making the necessary checks when you enter the vehicle (the interior) and driving the car in a way that allows you to check its suspension and handling (don't avoid uneven roads)!
You can also check the vehicle history. This gives you a clear picture of all the repairs the car has been involved in over the years. It also helps you inspect the car according to its history. For example, if the car's suspension has been damaged, you may get it checked by your mechanic or have a closer look yourself.
6.     Negotiations
Don't ever settle for the first offer made by a dealer. You must instead visit more than one dealership or explore more than one option in a trusted dealership. Ask for prices, or view them online to figure out how that particular model is valued in the current market.
Don't hesitate to negotiate out of fear of losing a great deal. Dealers aren't willing to part with a customer that fast, so you can rest assured that the car will still be there when you return. Once you decide to buy that vehicle, choose a financing option that matches your long-term expenses and review the paperwork carefully before signing.
Buy Your Dream Car Today
Buying a car requires you to put much thought and research into the purchase process. This can allow you to figure out your needs and also be aware of the current market value of your preferred model so you can make an educated decision.
If you are looking for a trusted dealer with great online reviews, Cars of Kentucky is the ideal choice. We offer great customer service to first-time buyers looking to buy their dream car. So, quit the wait and visit the dealership today!