Best Family Cars in 2023
Posted Friday, Jun 30, 2023
Finding the best family car isn't as difficult as it may seem. As a buyer, you must be clear about what you want in a car. Luckily, today's car manufacturers are aware of the difficulty people face when buying family cars, and they are stepping up to the challenge by producing a variety of family cars. It is worth noting that each car is different.
While some may offer a great fuel economy, others may be suitable for off-roading, and some might be spacious enough to house all your family members. Finding the right mix of these traits in a family car is important.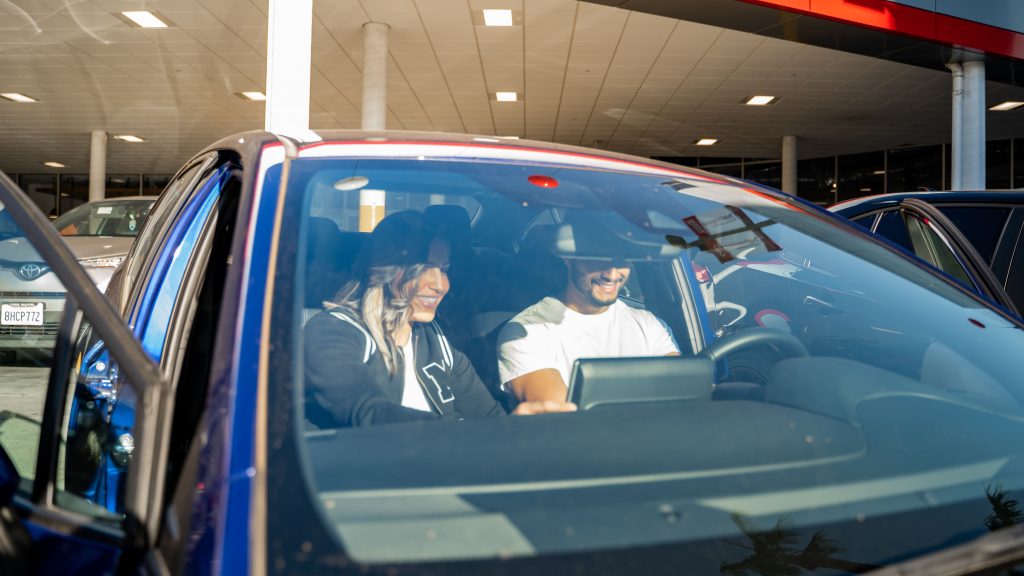 Honda Civic
Honda Civic is one of the most successful family cars in 2023. It offers the perfect blend of quality, efficiency, and driving pleasure. Moreover, Honda has a refined and precise feel thanks to its excellent performance, comfortable ride, and flawless handling.
Furthermore, the car can quickly race from 0-62mph in 6.8 seconds, quicker than most cars in its category. Moreover, the hybrid structure allows the driver to engage the electric motor at lower speeds, providing amazing fuel economy.
Pros
Bigger boot
Excellent fuel economy
Several luxury and safety features.
Cons
Expensive
Road noise intrusion
Lack of rear headroom.
SEAT Leon
The SEAT Leon is the perfect choice for anyone shopping for an exciting yet fun mode of transportation. The steering wheel is not too tight or loose, and the suspension works perfectly on twisting and winding roads.
However, its true source of power is the 128bhp 1.5-liter petrol engine. Furthermore, the car offers a comfortable saddle and ample space for the driver to enjoy the ride as comfortably as possible.
Moreover, there is sufficient leg and headroom in the rear, and the boot also has a decent size. The standard Seat Leon is a delightful vehicle but upgrading to FR Trim offers rain-sensing wipers, and an auto-dimming rearview mirror is better.
Pros
Fun to drive
Sufficient backspace
Well-equipped
Cons
FR models have a firm ride.
Less than satisfactory.
Road noise
Toyota Corolla
Who doesn't like a Toyota Corolla? This rather old-school brand is known for its reliability and performance. However, if you seek a decent fuel economy, opting for an electric-fuel hybrid is better. Toyota Corolla's 1.8-liter hybrid system is among the best in the category.
When tested in real-world circumstances, this car offers a fuel economy of 50.5mpg. The front has ample room in the front for the driver to enjoy the most pleasurable drive.
The beginner-level Icon trim is our recommended trim. It comes with efficient cruise control, sat-nav, and heated front seats.
Pros
Excellent fuel economy and decreased carbon footprint.
Comfortable and pleasurable
Cons
Cramping in the back
Ordinary Infotainment system
Audi A3
The current version of the Audi A3 isn't as good as the 2013-2020 A3, but it is still comfortable and plushy on the inside. However, it is fun to drive, has a great position, and handles perfectly without compromising comfort.
It comes in diesel, petrol, and hybrid versions. One of the most demanded options in this range is the 40 TFSIe PHEV, which can cover approximately 40 miles of electric power. It produces minimal carbon dioxide, which keeps the car's tax rate low.
Pros
Sharper handling
Good driving position
Stronger engines
Cons
The interior quality is good, but there is room for improvement.
Fiddly infotainment
Skoda Octavia
If you seek practicality in a family car, the Skoda Octavia is your vehicle. The car has ample leg and headroom, a major plus point for taller individuals. Furthermore, it has a wide back seat that can carry three people simultaneously.
Moreover, it has a boot capacity of 600 liters, which is uncommon in most cars from this category, as well as big SUVs. Its strength and performance make it the right car for covering bigger distances.
The best part is its affordability. Even the most expensive trims are cheaper than their rivals.
Pros
Comfortable and spacious interior.
Bigger boot
Low BIK rates
Cons
Heating controls are located on the touch screen.
Touchscreen is difficult to use.
Skoda Scala
The Skoda Scala offers precise steering, a comfortable ride, and an adjustable driving position without breaking the bank. Moreover, it has amazing head and leg room, whether seated in the front or back. Furthermore, Scala has the biggest boot size in this category.
The only car capable of beating the Scala in boot size is the Skoda Octavia. The beginner-level SE trim has cruise control, automatic lights, and automatic wipers.
Pros
A comfortable ride with easy handling.
Spacious and big boot size.
Affordable to buy and maintain.
Cons
Noisy at high speeds.
Poor resale value than its rivals.
Less than stylish interiors.
Cupra Born
The Cupa Born is similar to a VW ID 3 but has a more angular style and a stylish interior. The lowered suspension means better handling, which means it's sharper and incredibly engaging to drive. It also has an e-boost option, increasing the power from 201bhp to 228bhp, but you don't feel any impact behind the wheel.
Pros
The decent range between charges
Fun to handle
Quieter cruising
Cons
More expensive than MG4
Unsatisfactory touch-sensitive button
Final Word About the Best Car for Families in 2023
These were just a handful of the many amazing family cars out there. When buying a family car, do your research, keeping your budget and needs in mind.
If you're having trouble finding the right vehicle, you need to contact a dependable car dealer like Cars of Kentucky, Inc.
To check out our inventory and book an appointment, please visit our website today. We not only sell the best-used cars, but we also help our customers have their purchases financed.