Best Commuter Cars for Your Money
Posted Thursday, Aug 10, 2023
It's that time of year folks. The family clunker let you down again and that was one time too many, which only means one thing – it's got to go! Choosing another car can be a stressful process, especially with all of the options nowadays that are readily available at a click of a button (thanks to online auto dealerships such as Cars of Kentucky, Inc.).
Here are some options that should lessen the pain of having to Google "best commuter cars on a budget."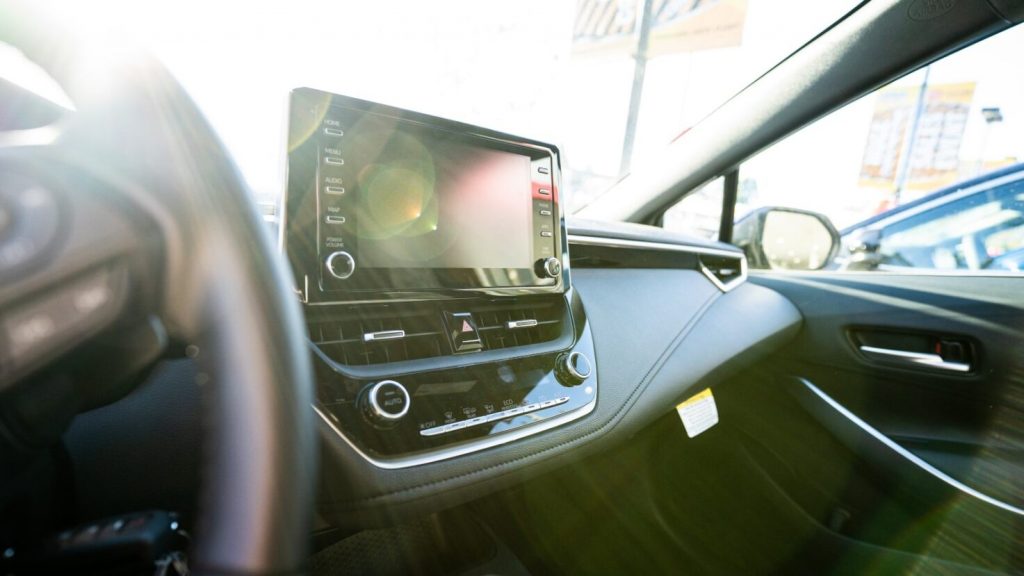 Ford Fiesta
The trusty Ford Fiesta takes all of the drudgery out of the daily commute to and from work. Much appreciated! Like the Fiesta that we're guessing inspired the car maker, this Fiesta is an absolute joy to drive minus the hangover. The Ford Fiesta comes chock full of interesting features which include, a snappy infotainment system and loads of other "smart" features.
Coming straight out of a face-lift, the Ford Fiesta looks pretty with its larger Blue Oval, a slimmed-down trim, and a reshaped bonnet that does make the nose look smaller, and a lot more interesting. Under the hood, the Ford Fiesta looks healthy with its 48-volt mild-hybrid engine that generates 123 bhp. There's a reason why the Ford Fiesta has been one of the best sellers and that's because it's a treat to drive, handles well, comes with a 100hp petrol engine, and bigger boots.
BMW 2 Series
If you're looking for an upgrade from the sleepy old commuter car you're driving around these days, then the BMW 2 Series fits the bill nicely. That's because the 2 Series doesn't pretend to be cool, it just is. From its shiny coupe body to its fantastic grip on the asphalt, the folks up at BMW were not fooling around in the design department.
If you can make peace with the tight backseat then the BMW 2 Series with its turbocharged engine that coughs up 255 hp should be enough motivation to get the kids on a diet and into this magnificent feat of engineering.
Toyota Yaris Hybrid
It's hard to get Toyota out of any "best car" list these days (not that we've been trying!). The Toyota Yaris Hybrid boats of a sporty look that makes it a lot of fun to drive and should take some of the boredom out of the everyday commute.
Inside, you get a plush cabin along with all of the bells and whistles one would expect from a top-of-the-line car manufacturer that clearly takes its hybrid seriously. If you thought the Yaris Hybrid's front is aggressive looking, wait till you meet the engine.
The 116hp petrol and electric hybrid system comes under the guise of a 1.5 liter 3-cylinder engine along with an electric sidekick that returns a full 60mpg on the road. While the Toyoda Yaris Hybrid does sport that off-road ruggedness, on the city's streets where it feels more at home. Not as quiet as the Tesla Model 3, but it's getting there. If you're looking for commuter cars that offer reliability and are easy on the pocket, then the Yaris Hatchback is a smart choice.
Nissan Rogue
The Nissan Rogue has a lot going on for it, including a new engine with advanced power and torque, but not at the expense of fuel economy. The Rogue is ruggedly handsome and mechanically superior to its predecessor with its Pro-Pilot Assist feature, lane-departure tech, and other goodies.
You also get the new turbocharged three-cylinder engine that utilizes the same variable compression technology as the I4 found in Nissan's crossovers and sedans as of late. Turns out, varying the compression allows the Rogue to deliver more power with low revs. While you wouldn't call it very quick, it does accelerate well and with more authority. The other good news is that, unlike its predecessor, the Nissan Rogue is not prone to the unwanted noises and vibrations that owners had to put up with (both while driving and while idle).
If you are looking for a reliable commuter car then the Nissan Rogue can be a pleasant companion on the road with its fine-tuned suspension and heated seats, and steering wheel (yes, it matters when you're cold!).
Tesla Model 3
Fancy. We know. But if you have deep pockets then the Tesla Model 3 is great to look at, whether it's moving or parked in the garage. The Model 3 is not as bling as the newer models that have rolled off the ramp at Tesla, but it is fast, slick and of course, packed to the gills with cool tech.
On the road, driving the Model 3 feels refined and the all-electric drivetrain does not feel anything like the other winners on this list. It's the quietest commuter car you will ever sit in (unless you're used to driving with a backseat filled with bawling kids!).
In all other aspects, the Tesla Model 3 is the cool new kid on the block as far as commuter cars go, especially for those on a budget. While a new one may still cost you a pretty penny, a pre-owned one should fit your budget just fine.
The Model 3 comes with advanced driver aids, an excellently eco-friendly 374 miles to the gallon…sorry we meant to charge, and also get a very liberal 452 liters of boot space to boot. What's not to like?
Commuting to work and back is just one of those unavoidable facts of life; like taxes, and taxes (did we mention taxes?), but you can make your experience a bit less taxing by playing it safe and choosing one of the highly-rated aforementioned commuter cars on this list. For more options, all you have to do is visit Cars of Kentucky, Inc., to find the perfect commuter car and auto financing in town.